Find Me a Man, Receive $2,000...
Courtesy of the Star-K.
The Vaad HaKashrus of Baltimore, also known as the Star-K, has initiated a new program to encourage people to find husbands for Baltimore women. They are offering $2,000 to anyone who sets up women from Baltimore over the age of 22 and 2 months. You can see their full description of the program
here
.
So…who wants $2,000? Find me a guy and reap the rewards. If you have a potential guy for me,
send me an e-mail
and tell me a bit about him. But remember, my rules are these: I don't care what kind of family he comes from, or what kind of hat he wears. Don't tell me his income, his height, or his learning schedule. I want real details – what kind of person he is, what is important to him, if he treats every person he meets with respect. I am looking for a thinker, a questioner, a seeker and a striver. If you know a guy who meets these details, and is between the ages of 24-35, let me know. You might end up $2,000 richer!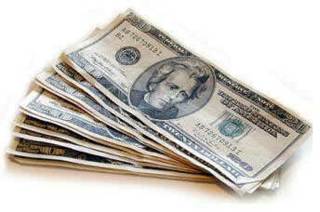 Have a great Shabbos!